EZ MSP Blog
EZ MSP has been serving the New York area since 2008, providing IT Support such as technical helpdesk support, computer support and consulting to small and medium-sized businesses.
Tip of the Week: Keeping Peeping Eyes Out of Your Webcam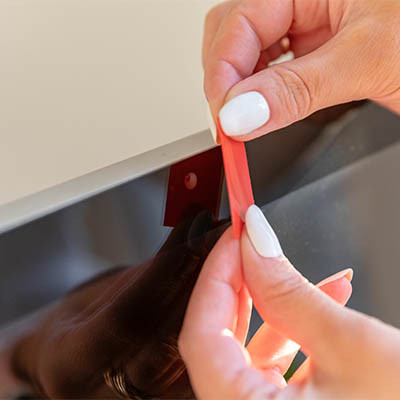 With many—if not most—computers and especially laptops featuring integrated webcams at this point, it isn't hard to imagine how disastrous it would be to be spied on through it. Let's take a few moments and go over a few ways to be sure that your webcam isn't being used without your consent by someone else.
Keep Your Software Up to Date
To spy on you through your webcam, a cybercriminal (which is what that person would be) needs to have access to it. This can be as simple as simply hijacking an insecure program that has already been granted this desired access.
Keeping your software up to date helps to eliminate the likelihood that the hacker will have that opportunity, from the programs and apps you have installed to the operating system itself. When working on a PC, navigating to Settings and to Update & Security will bring you to the option to schedule your Windows Update. Rather than being interrupted mid-workflow, you can Change active hours to have these updates implemented after hours.
Maintain a Firewall
When it comes to keeping unwanted guests out of your network, a firewall is one solution you certainly need to prioritize. Making sure it is up, activated, and effective is a relatively simple process.
In Settings, once again under Update & Security, you should find Firewall & network protection in the left sidebar. The menu that opens when you click it will offer Windows Defender Firewall, one rudimentary way to stave off threats. This is a good enough solution for home users, but businesses will want to deploy an enterprise-level firewall that is designed to protect every facet of their network.
Securing Your Wi-Fi
It isn't uncommon that attackers will target your network via the router, rather than the computer that uses it to connect to the Internet. If they can access this piece of your network infrastructure, there's a considerable list of devices they'll then be able to access. Better securing your router equates to better securing your entire network.
The first step is to rename your wireless network to something that doesn't tie back to your business and lock it down with a strong, complex password. You'll need to remember it, of course, but using a passphrase with some added symbols and alphanumeric switching will help keep it memorable to you and bamboozling to cybercriminals.
Cover Up Your Webcam
If you're really and truly worried that someone may be peeping at you through your webcam, the simplest way to prevent the possibility is to simply obscure their view. Covers are available to make it simple to "deactivate" the camera when it is not needed, and in a pinch, a sticky note will do the job just fine.
Privacy always needs to be prioritized, in the office, the home, and in the home office. For more tips, practices, and advice on keeping your data secured, make sure to check back on our blog every few days.