Outsourcing Your Intranet Can Benefit Your Company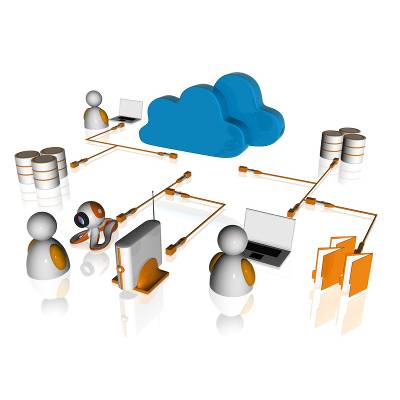 A basic Intranet can be an invaluable tool for a budding company, and can help connect your employees over your own network. However, that's not all that an intranet is good for. It can also save you a lot of money in the long run by streamlining operations and decreasing downtime!
What is an Intranet?
An Intranet has a lot of similarities to the Internet, but there is a key difference. Rather than being a connection of computers spread across multiple networks, an Intranet is a connection of different computers within the same network. Your intranet is essentially a central nervous system for your business, allowing real-time collaboration, document sharing, and communication, often from many different types of devices.
Maybe it's for a school or an organization, or perhaps it's your own small business' internal network. Either way, a simple intranet can make your workplace far more productive and cost-efficient. EZ MSP is here to offer you managed remote IT services and support, which can include intranet support! Here are some benefits that outsourcing your intranet provides.
The Scale! The Flex!
Today, one of the best things about an intranet is that they can change depending on your needs. You can run a web server on a single desktop PC, throw together some simple HTML web pages, and bam - you have yourself an intranet. But before you run out and transform your computer into a server, think about this; EZ MSP can help you find the perfect intranet solution that will scale for your specific needs, removing the guesswork.
There's no need to hire an IT staff to maintain your network. Hiring extra workers costs lots of extra money, and can be hard on your budget. Wouldn't you rather use that money to hire a sales or marketing team? By letting EZ MSP host your data, your servers, or your entire IT infrastructure, you can write our services off as an operating expense (as opposed to a capital outlay). With EZ MSP's remote IT services, you won't need to worry about your technical needs. We'll take care of them for you!
Collaborate With Ease
An intranet can be used to make collaboration and information sharing much easier within your company. Instead of having countless group emails open constantly, you can share these files on a company network and work on them at the same time. No longer will you be unable to access the sales budget worksheet that your co-worker was working because he's out with the flu and he failed to share it with everyone before he left. By having a central hub of all of your company's information, you'll be saving time, and in turn, saving money.
Create a Workplace Culture
Aside from the obvious financial benefits that an intranet offers, they also allow you to maintain a corporate culture and develop good working relations with your employees. Your company can post updates that can alert your employees to exciting new things in the workplace, or you can hire employee relations specialists to post newsletters.
By contacting EZ MSP today, you can take advantage of all of the benefits that an intranet can provide for your business without needing to worry about setting it up for yourself. Additionally, if you ever need tech support, we'll be there for you every step of the way. Call (914) 595-2250 and we'll provide you with an IT consultation and discuss how your company can grow with our help. With the Internet, we're all connected, but with an intranet, your company can flourish within itself. Let us worry about the details so you don't have to!